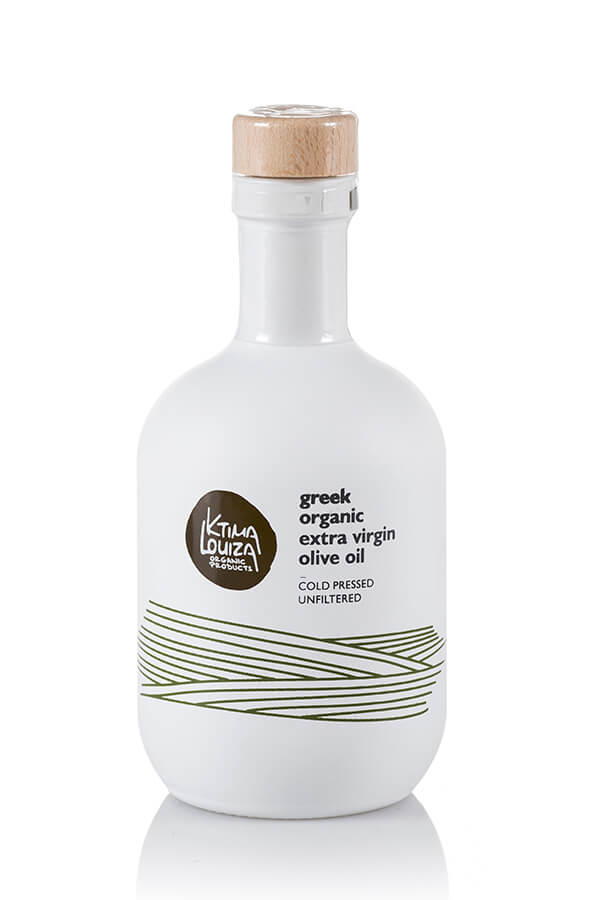 Premium Extra Virgin Unfiltered Organic Olive Oil
Ktima Louiza is an award-winning, limited production run organic olive oil of unsurpassable quality. Single-varietal, exclusively from olives of the legendary Koroneiki type, it is the outcome of a unique approach that combines centuries of local farming tradition with the strictest production standards. Olives from our organic grove are hand-picked at harvest and cold-extracted at an organic press. Unfiltered to maintain its full nutritional values and aroma, the oil is then left to ripen in specialized tanks. The result is an olive oil of fruity and delicate, almost airy flavor, and intense olive-green color. Thanks to its proprietary production process it maintains all the natural nutrients of the fruit and very high polyphenol content. Our award-winning opaque bottle helps maintain the freshness, exquisite taste and nutritional value of Ktima Louiza olive oil.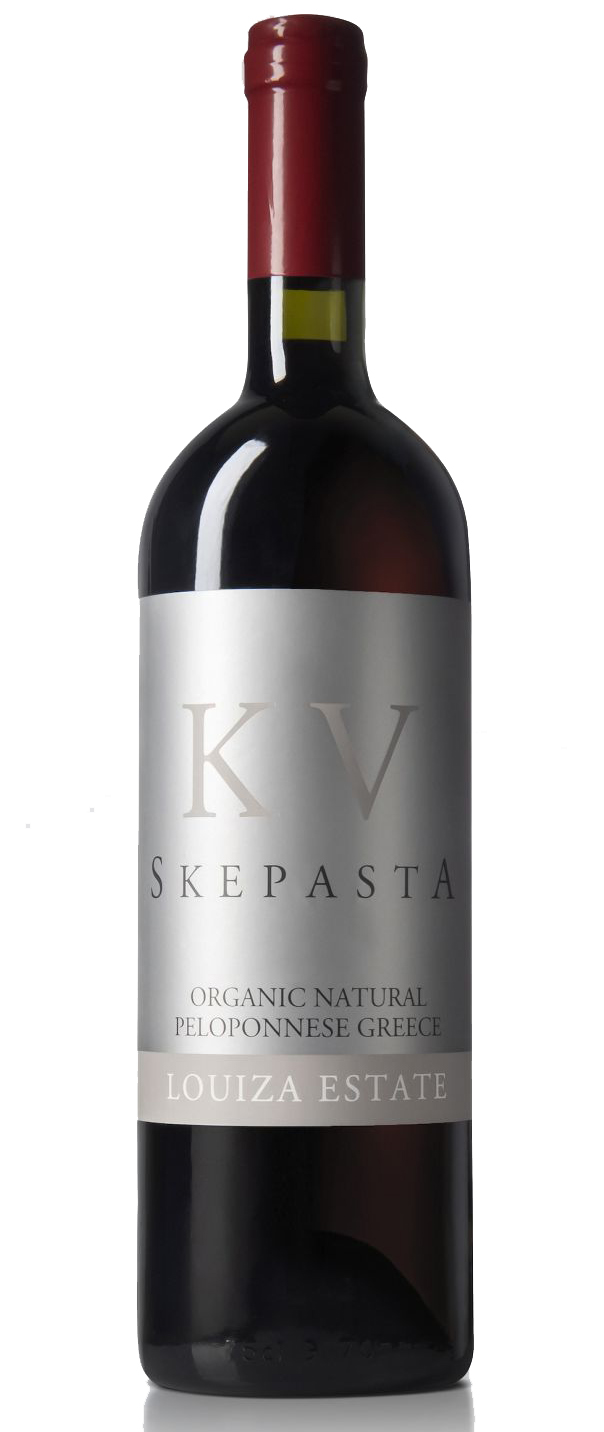 SKEPASTA WINE
Every year the Estate produces wine of excellent taste and aroma from Greek grape varieties grown in its own vineyards. VV SKEPASTA is an outstanding organic, natural wine of deep red color and violet hues, consisting of the famous Augustiatis, Mavrodapni and Assyrtiko varieties. Complex aromas of ripe plums, berries and red pepper are dominant. Rich in taste, with strong tannins and long-lasting aftertaste. Ideal combination for grilled red meat, rich cheese and dishes with red sauces. Developed with the care of the oenologist Alexandros Stagourakis.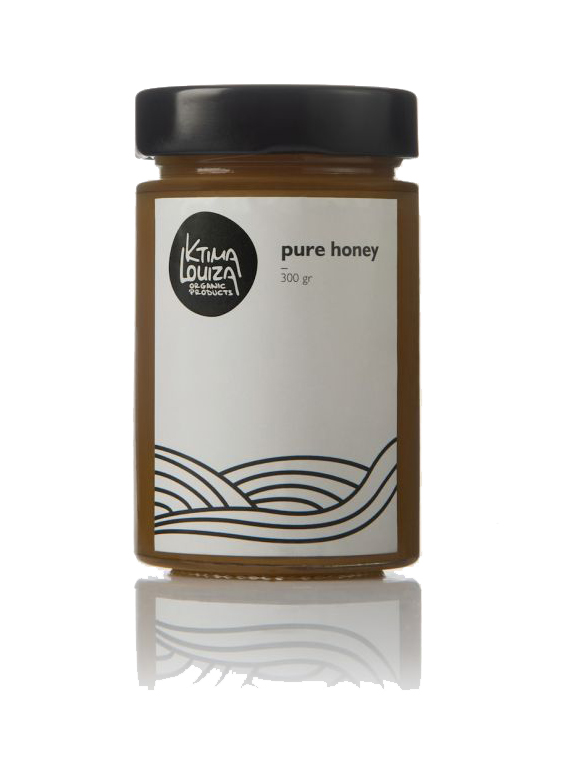 HONEY
We love bees. We admire them and we are grateful for their work that keeps the world alive. That is why we dedicated a special space for them to live and harvest for their honey from a large area of thyme and a forest of wide tree diversity that surrounds the Estate. As a result, they reciprocate with an organic, thyme and forest honey of unique taste, that we are proud to share with our friends and guests. As pure as it gets.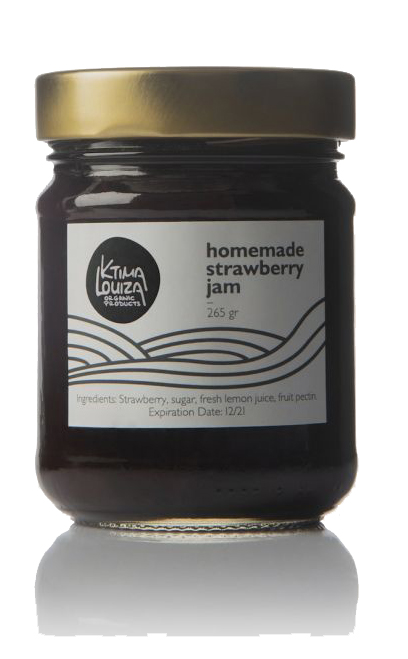 STRAWBERRY JAM
Is there a more appropriate fruit to be preserved in any possible form than fragrant strawberry? And is there a more favorite form for a fruit like strawberries, than a jam made of whole strawberries grown organically with hydroponic methods? A spoonful of our strawberry jam on you morning toast can make the start of your day a bit better!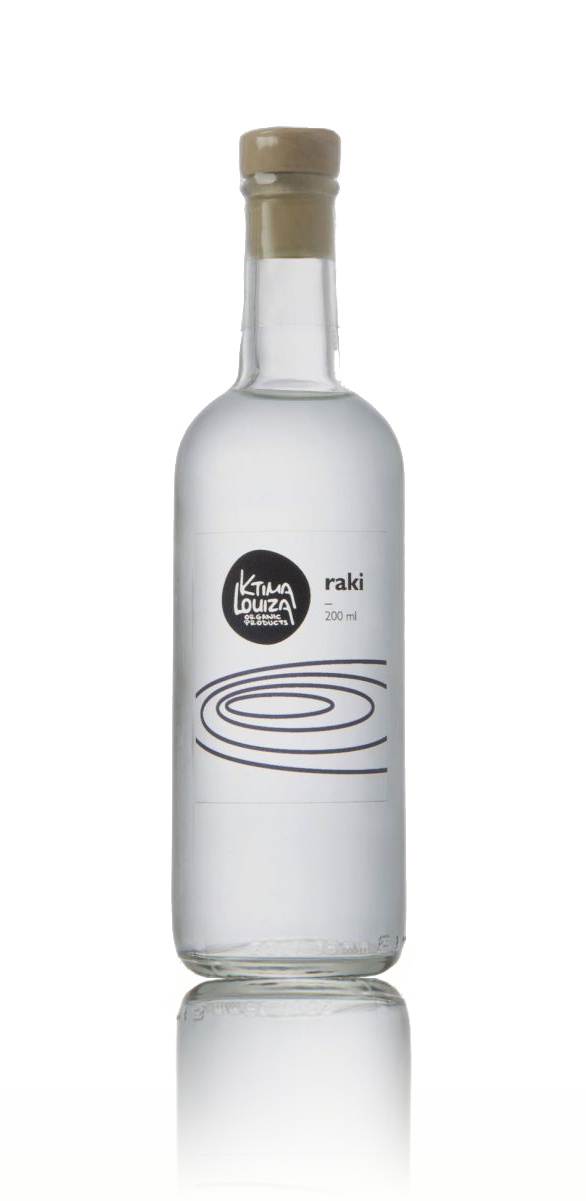 RAKI
A uniquely Greek product, Tsipouro (also known as "tsikoudia" or "raki", depending of where you are in Greece) is a bold alcoholic drink, traditionally made from the grapes. We take this traditional drink quite seriously, giving it that care it deserves. Double-distilled from whole Assyrtiko, Muscat of Rio and Avgoustiatis fermented grapes grown exclusively in the Estate's vineyards, this distillate is smooth and aromatic with elegant aftertaste. Tradition was just upgraded!